Mr. Yogesh Chaudhary
Founder of Surendri Design
" This was our first experience of associating with a fintech brand to avail a business loan and I am very impressed with the level of commitment and service provided by the Loan Frame team.
All in all, a smooth and friendly procedure which was in stark contrast to my experience with the business loan application process of traditional sources. "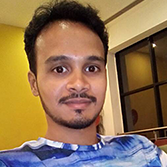 " I had applied for a loan for my business with the help of Loan Frame and it was a very smooth and non-complicated process that involved minimal documentation. They negotiated a very low interest loan for me from their lending partner. Thanks Loan Frame. "
Sundeep Aggarwal
Engineering products company,
" Loan Frame was extremely efficient in handling my loan application. Their credit manager was very helpful and they worked tirelessly to remove all the bottlenecks in disbursal of my loan. Loan Frame made the loan process very smooth for me. "
Sunil Gupta
IT infrastructure Mgmt. firm
" LoanFrame was very quick with my loan application. I was very happy with how quickly my loan was disbursed "
Dr. RP Singh
Consulting doctor and a startup founder
" Loan Frame is a loan specialist and it would have been impossible for me to get this loan deal if it were not for their efforts. The interest savings for my business are very meaningful that I badly needed in the initial period of setting up my business. Thank you Loan Frame! "