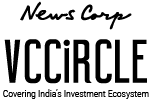 Gurgaon-based fintech startup Loan Frame Technologies Pte Ltd has raised $2.25 million (Rs 15.3 crore) in seed investment led by Vedanta Capital, a top company executive told Techcircle.
Other investors who participated in the round include William Campbell, former chairman of Chase Card Services, and Toos N Daruvala, co-CEO of MIO Partners, Inc., McKinsey Investment Office.
Loan Frame provides a range of products to small and medium-sized businesses (SMBs), including secured and unsecured loans worth Rs 5 lakh-50 crore. It uses machine learning algorithms to assess, validate, verify and match SMBs with the right capital.
Loan Frame was founded by Shailesh Jacob, Rishi Arya, and Akshun Gulati in 2015. Jacob was previously part of the core management team at financial research and analytics firm Copal Partners, which was backed by investors such as Deutsche Bank, Bank of America Merrill Lynch and Citigroup. It was later acquired by Moody's Corporation in 2011, making it part of Moody's Analytics.
Arya, who is CFO at Loan Frame, has previously managed investments at listed banks and NBFCs for Canara HSBC OBC Life, a fund with assets under management of over Rs 10,000 crore. Gulati, who takes care of corporate development, technology and innovation at the startup, was previously associated with ADM Capital, which invests in distressed and special situations debt of medium-sized Indian businesses.
The funding will be used for technology and team building, and also to forge relationships with the right institutions. Our focus is on getting the platform right now. We are expecting to disburse Rs 1,000 crore in the next 24 months,
says Jacob.
The company will also be investing on its distribution network and roll out a few technology products soon.
The last two years have seen the emergence of more than 25 startups in the online lending space, and the majority of them also getting funded, according to a TechCircle analysis. A recent Credit Suisse report said the online lending space offers a $600-billion opportunity globally, and that is expected to grow 5x in the next 10 years and reach $3 trillion.
Last month, Gurgaon-based fintech startup Indifi Technologies Pvt Ltd, floated by angel investor and venture capital firm Canaan Partners' former India chief Alok Mittal, had raised $10 million (Rs 66.5 crore) in a Series B funding round led by Omidyar Network—an investment firm founded by eBay founder Pierre Omidyar.
Lending marketplace Deal4Loans in July 2015 raised $15 million from Franklin Templeton International Services (India) Pvt. Ltd.
In June 2015, SME lending firm Lendingkart raised $32 million in a Series B round led by Bertelsmann India Investments and others, and Bengaluru-based KrazyBee.com, which offers loans to students with no credit history or credit cards, raised $2 million in seed funding from two Chinese firms.
---
The article was authored by Dearton Thomas Hector & Disha Sharma for News Corp VC Cicle  & Tech Circle on January 10, 2017.